Aquanaut newsletter
Stay informed of our latest news and receive 1 x quarterly newsletter.
MagnusMaster heads to Greece for First Time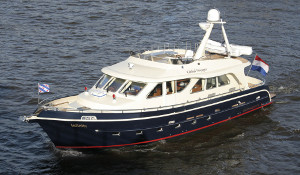 The MagnusMaster has now also been discovered in Greece. In the coming months a large amount of hard work will be put into the major refit of an Aquanaut GV 1700 called MY Infinity. This vessel was originally equipped with fin stabilisers which were struck for the third time and damaged last year whilst sailing around the beautiful Greek Islands. This was partly why the owner decided to have the current system replaced by the MagnusMaster stabilisation system which, as is known, is electric and collapsible. Now that the fin system has been replaced, it has been decided to place the MagnusMasters as far back as possible to give even more protection when retracting back through the keel of the vessel. The boat belongs to a Russian owner and, as many more Russian owners are already in possession of a MagnusMaster system or want to purchase it, DMS Holland has decided to publish a Russian version of their brochure.