Aquanaut newsletter
Stay informed of our latest news and receive 1 x quarterly newsletter.
Aquanaut Sailing Friends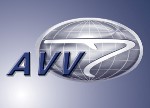 A number of enthusiastic Aquanaut owners has planned a Aquanaut club, the "Aquanaut Sailing friends". Its purpose is to be able to enjoy even more by joint connection your Aquanaut motor cruiser and water sports in General. It is a cosy, informal club without obligations.



The Board consists of Jan voor den Dag (Chairman), Joke van Dam (Treasurer) and Prisca van de Kuil (Secretariat).
Visit the website of the Aquanaut sailing friends: www.aquanaut-vaarvrienden.nl