Aquanaut newsletter
Stay informed of our latest news and receive 1 x quarterly newsletter.
Aquanaut Sailing Friends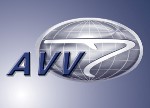 A number of enthusiastic Aquanaut owners has planned a Aquanaut club, the "Aquanaut Sailing friends". Its purpose is to be able to enjoy even more by joint connection your Aquanaut motor cruiser and water sports in General. It is a cosy, informal club without obligations.



The Board consists of Prisca van de Kuil (Chairman), Chris Leenheer (Treasurer) and Johan Schurink (Secretariat).
Visit the website of the Aquanaut sailing friends: www.aquanaut-vaarvrienden.nl