Aquanaut newsletter
Stay informed of our latest news and receive 1 x quarterly newsletter.
Matez 900 cabin
This is the latest model from Matez Shipbuilding, the Matez 900 cabin.
The innovation is in the lines of the hull.
They have added even more flared bow to the headstock and have given the transom some tighter lines.
Length: 9.00 m
Width: 3.00 m
Height above waterline: 1.65 m
Draft: 0.85 m
Engine: 80 hp Craftsman diesel
Fuel tank: 220 l
Water tank: 160 l
Dirty water tank: 80 l
Berths: 2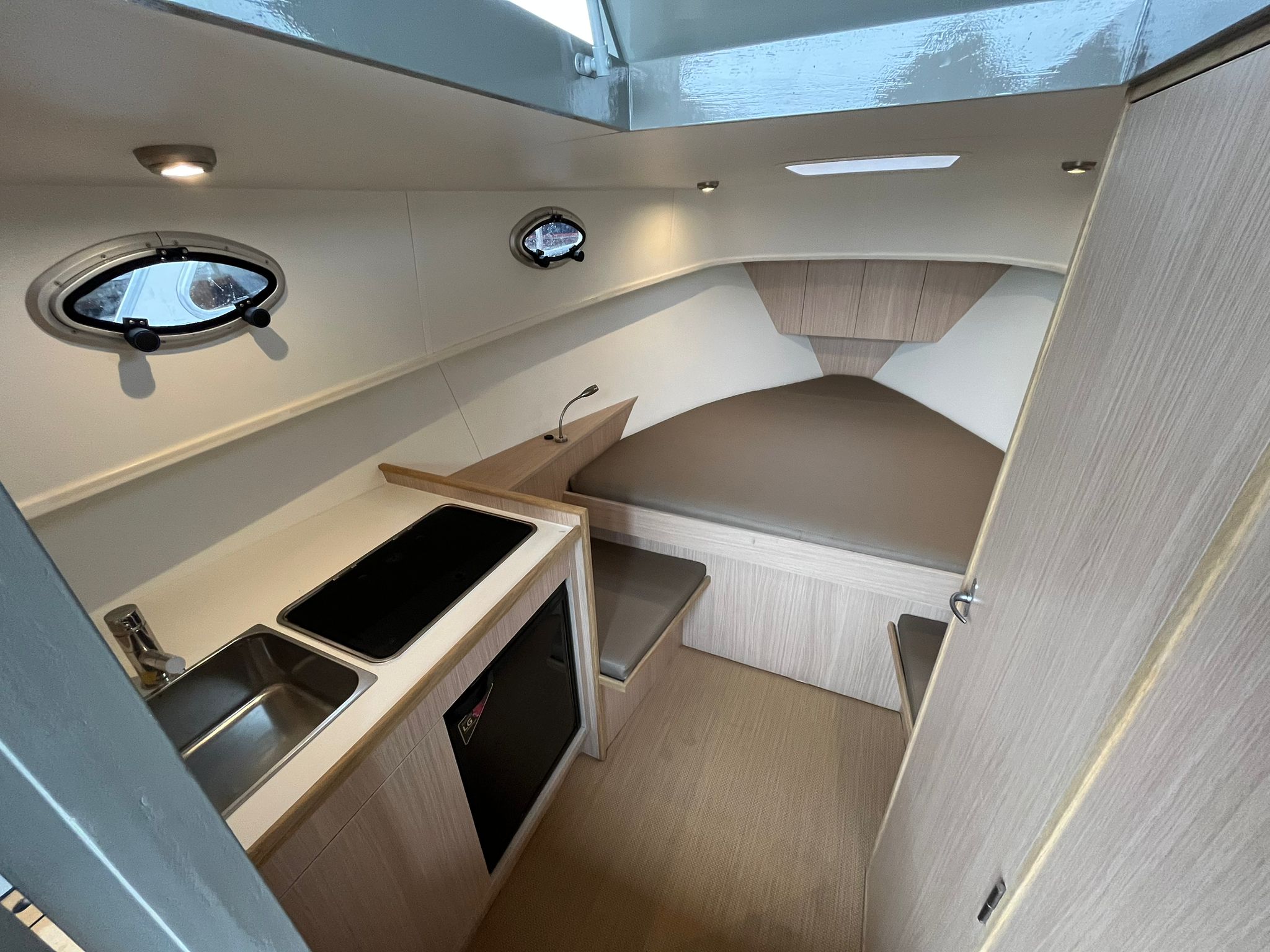 Technical Data
Length over all 9,00 m
Beam 3,00 m
Air draught 1,65 m
Berth 2
Draught 0,85 m
Motor Craftsman diesel - 80 pk
Fuel Diesel
Fueltank 220 l
Watertank 160 l