Aquanaut newsletter
Stay informed of our latest news and receive 1 x quarterly newsletter.
Vintage
Back in time with modern materials
Available in the models 1350 and 1500
Space in the broadest sense of the word. You can say that the by the new Aquanaut Vintage. In the first place are the ships with the size 4.70 x 13.60 meters or 4.70 x 14.95 meters extremely wide relative to their length. In addition, it has straight walls and stem so that the Interior could be pushed further forward. This translates into an interior design with the possibility of five cabins and three bathrooms, a spacious wheelhouse with two L-banks, a generous seat and galley. Apparently, other layouts are possible. It is striking that the Vintage has both a rear deck and a cockpit, while the round transom with overhang gives the ship a classic look.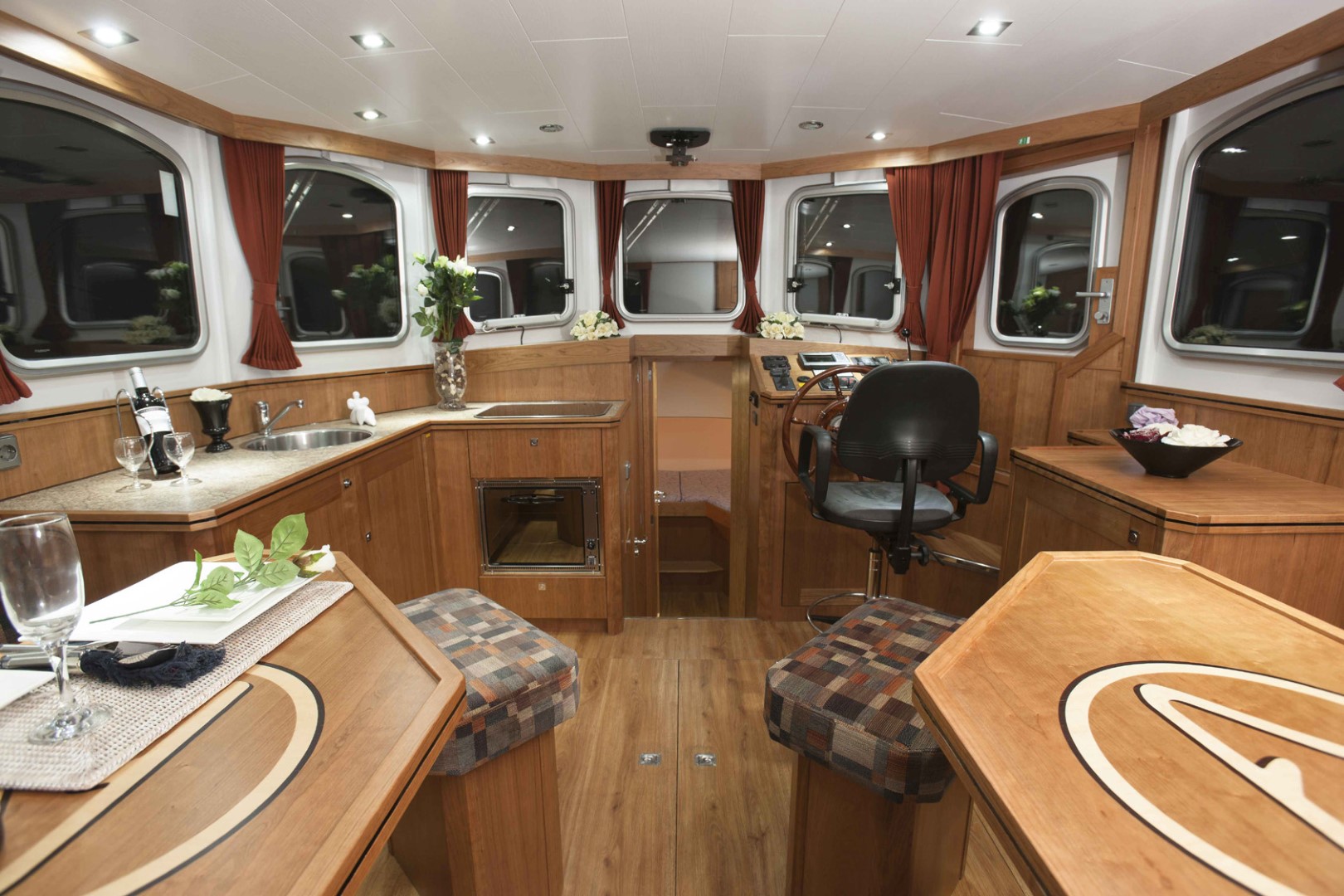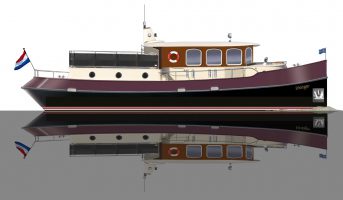 Technical Data
Length over all 13.60 m or 14,95 m
Beam 4.70 m
Air draught 3.10 m or 3,15 m
Draught 1.15 m
Motor Perkins MT 150Ti, 148 PK
Fueltank 1200 l
Watertank 800 l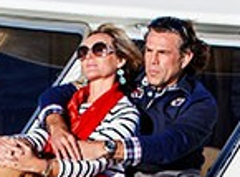 "With an Aquanaut Yacht the destination can not be more beautiful than the voyage."